Why your computer, not your smartphone, is the key to big Black Friday purchases
When you're searching through Black Friday deals, it's likely you're doing so on mobile or desktop – over the last few years, shopping trends have massively skewed towards buying products online rather than in person, as it's easier to shop on the go or when you're bored in a meeting.
On top of that, mobile shopping is gradually gaining ground on desktop browsing, and now new data has come out that explores how people spend their money online over Black Friday.
This data comes from Adobe Analytics, which conducted a report on holiday shopping trends, including Black Friday, Cyber Monday and Christmas. Included are a few stats regarding online shopping, comparing mobile and desktop purchases, and it might help you decide how to shop over the Black Friday season. 
You use your PC for big Black Friday purchases 
One of the most notable stats from Adobe's report explored what platform you use to make big or small purchases, and the result is revealing. Adobe found that people shopping on desktops had 'carts' that were 28% more expensive than on phones.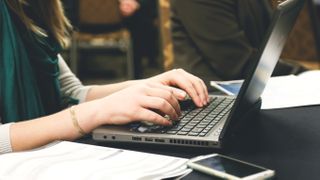 By 'carts' we mean the entire basket when you reach the checkout, and this usually came from people buying more expensive products on a desktop, with phones reserved for cheaper items.
The divide between purchase sizes is, according to Adobe, because shopping on a computer makes it a lot easier to do research around your product – for example, you might buy some…


www.techradar.com