These are the best Black Friday deals TechRadar staff are looking forward to
There's not long now until Black Friday deals take over the internet, and there are many things you can do to prepare for the sales, including making a shopping list of all the products you're interested in, or categories you'll stick to.
Well, we wouldn't give advice if we weren't going to stick to it ourselves, and each of the writers and editors at TechRadar has their own 'shopping list' to follow over Black Friday. Many of the entries are tech-related, but there are some other pieces of kit, including toys and essentials, that we're hoping for too.
To give you an idea of what we're expecting – and wishing – will be discounted, we've amassed the list below, along with some helping buying advice if you're interested in the same products we are.
Gareth Beavis
Global Editor in Chief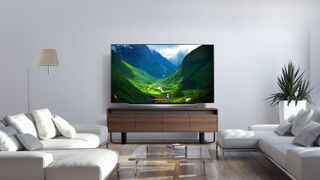 This year – please, this year – I'll buy my white whale of a TV: a properly good OLED set. I saved up a few years back to buy one, but every year I've missed a great sale because I meant to get around to snapping it up… and the deal had ended by the time I'd refocused. 
An OLED TV is something I desperately want for my tech collection, as the brightness, contrast ratios and inky blackness – combined with sublime color reproduction – make OLED TVs a real winner. I'm thinking that the OLED C9 could be in the right sweet spot of price, at the lower end of the range but still packing great picture quality and top smart TV capabilities.
Now I just need to follow the advice we…


www.techradar.com