Samsung Galaxy Fold 2: what we want to see
The Samsung Galaxy Fold has been a long, long time coming, yet after years of rumors followed by months of delays, the finished product is, well, distinctly first-gen.
It's for those who want the cutting-edge of smartphone technology no matter what it costs and how unpolished it is. But while we can't recommend the Galaxy Fold to most, it is an exciting look at one possible future of phones, and the Samsung Galaxy Fold 2 is sure to come closer to realizing its potential.
We don't know much about Samsung's second foldable yet, but you'll find what we have heard below. And below that you'll find a list of all the main things we want from it, because as you may have gathered, there's plenty of room for improvement.
Cut to the chase
What is it? Samsung's second foldable phone
When is it out? Probably in April 2020
What will it cost? Anywhere from about $1,500 to far more than most flagships
Samsung Galaxy Fold 2 release date and price
Previous Galaxy Fold 2 release date rumors pointed to a launch in the first half of 2020, which is a rather vague timeline. However, the latest reports from Korea suggest it could be announced in April, giving is more precise time frame to look forward to.
However, the original Fold didn't ultimately go on sale until September 2019, so April next year could be a tad early. That said, the Samsung Galaxy Fold was announced way back in February, it only hit stores so late due to delays, so it is possible that we'll see the Galaxy Fold 2 that soon.
There's no word yet on exactly what the Galaxy Fold 2 might cost, although the same reports suggesting the Fold 2 could arrive in April also say that it could come with a price tag of about $1,500 (around £1,165 / AU$2,197). In comparison, the Galaxy Fold is $1,980 / £1,800 (around AU$3,350). If that's true, it's definitely a better price than the original Fold, but unless Samsung can find ways to cut production costs, we expect the Galaxy Fold 2 to be very expensive, even if the price is lowered, as one source claims it might be.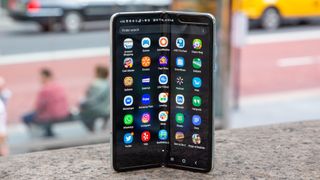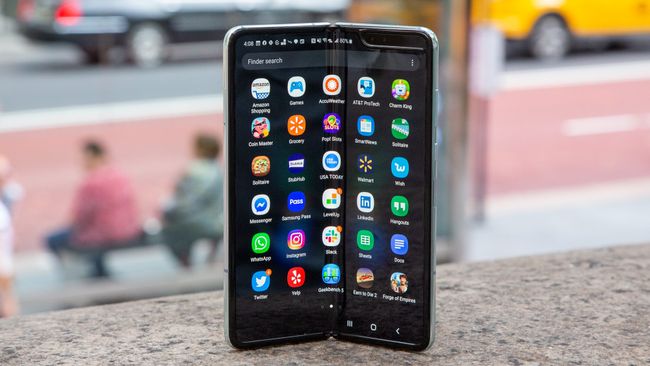 Samsung Galaxy Fold 2 news…


www.techradar.com