MWC 2020: what we want to see
MWC 2020 – that's Mobile World Congress 2020, to give it its full name – runs from February 24-27, and it's set to be the biggest mobile tradeshow of next year, just as MWC 2019 was the biggest this year.
We're expecting all sorts of major phone announcements at the show, potentially including the eagerly anticipated Samsung Galaxy S11 and Sony Xperia 2.
Those are just two of the more likely things we might see. While the rumors are just getting going, we can take a good guess at what could appear based on past shows – and that's exactly what we've done here.
Below you'll find a list of the things we most want to see at MWC 2020 – but we've kept our estimates realistic and only included things we believe may actually show up.
As more specific news and rumors about the show do start rolling in we'll round them up for you, so make sure to check back here regularly.
Update: A leak suggests the Samsung Galaxy S11 might not land at MWC 2020. We also think there might be more than one foldable phone making its debut at the event.
Samsung Galaxy S11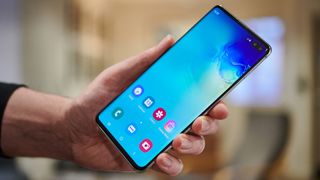 Samsung always unveils its new Galaxy S range near the beginning of the year and it sometimes uses MWC as the venue to show them off to the world. As such there's a chance the Samsung Galaxy S11 range will land at MWC 2020 – though given that the Galaxy S10 range was unveiled just before MWC 2019, there's no guarantee the company's next flagship series will stay under wraps til the show.
Indeed, the only release date rumor so far points to February 18, meaning an unveiling ahead of MWC. Though that's a rumor that we'd take with a real pinch of salt, as it's very early to be hearing release date rumors.
Still, if it is in attendance, the Galaxy S11 is sure to be one of the highlights of the show. We don't know much about the Galaxy S11 yet, but rumors point to new cameras, with the potential for a lens of up to 108MP. Plus it's likely – at least in the US – to use a Snapdragon 865 chipset. An early benchmark suggests this should outmatch current Android chipsets, as we'd…


www.techradar.com