macOS Catalina: macOS 10.15 release date, news and features
Apple's macOS Catalina is finally here, and you can install it on your Mac at this very moment, provided your device is new enough to actually install it.  We're going to dig into macOS Catalina, all of its features and how to download it, but first a bit of history.
Apple first unveiled macOS Catalina at its WWDC 2019 conference in San Jose, California earlier this year, during which the company showed off some of the exciting new features that macOS Catalina brings to the table, including its neat capability to use an iPad as a secondary screen.
So, after a wait that seemed to last forever, we can finally download the update. This is an enormous update, too, as through a new feature called "Project Catalyst," iOS 13 and iPadOS developers can easily port their work over to the macOS environment. This means if you update your Mac today – though, you might want to wait – you should have access to quite a few more Mac apps.
There are some things going away though. For example, iTunes, the media software that's been a mainstay for almost two decades, has slipped into that long night. In its place, however, we get a new Mac-flavored Apple Music app, along with Apple Podcasts and Apple TV. So, don't worry, you can still listen to your music and watch the new season of The Good Place.
All of that is just the tip of the iceberg for macOS Catalina. Don't worry though, we're going to delve into everything that macOS 10.15 has to offer, from the features to which Macs can actually download it. And, be sure to keep this page bookmarked, as we'll keep it updated with all the latest macOS 10.15 Catalina news as it pops up.
If you're having issues, check out our macOS Catalina problems: how to fix the most common issues guide for help.
Cut to the chase
What is it? macOS 10.15 Catalina, successor to macOS 10.14 Mojave
When is it out? Out now
How much will it cost? Nothing. Apple software updates are always free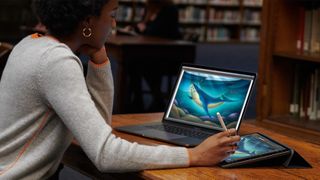 macOS Catalina release date
Apple hosted its iPhone 11 event on…


www.techradar.com