Intel Ice Lake | TechRadar
Intel Ice Lake is the herald the computing world has been waiting for – finally something we haven't yet seen from Intel. These new laptop processors are the first 10nm processors Intel has put out in the mainstream – officially beating Cannon Lake to the punch.
Intel Ice Lake chips were first revealed at Computex 2019 and are the first commercially available processors that moved away from the aging 14nm process, which has repeatedly been 'enhanced' since the introduction of Broadwell about six years ago. 
With AMD's its 7nm Zen 2 processors hitting the streets, including AMD Ryzen 3rd Generation and Threadripper 3rd Generation, Team Blue's chips have a lot of catching up to do, even if it is only on the mobile side of things.
Luckily, Intel Ice Lake is finally here, and is already featured in a ton of the best laptops and Ultrabooks on the market – including the new Dell XPS 13 2-in-1 and the Surface Pro 7.
And, so we thought it would be a good time to collect all the Ice Lake information in one place, especially because the naming is a bit tricky (whoever thought "Intel Core i7-1065G7" was a good name?). Be sure to keep this page bookmarked, and we'll keep it updated with any and all 10nm developments.
Cut to the Chase
What is it? Intel's next-generation, 10nm CPU lineup
When is it out? Out now
What will it cost? Depends on the laptop running it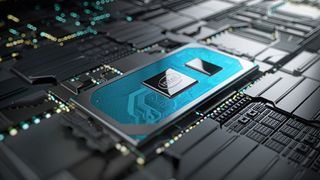 www.techradar.com