Google Pixel 4a: what we want to see
Google surprised everyone in 2019 by releasing the Pixel 3a and 3a XL, affordable versions of the Pixel 3 and 3 XL that brought some of the hardware and software of the premium devices, but offered them at a more appealing price tag. We'd expect the same to be the case in 2020, with anticipated Pixel 4a and 4a XL presenting some of the features of the recent Pixel 4 and 4 XL in a more affordable body.
There aren't any leaks or rumors about the upcoming Pixel 4a devices just yet, so we've taken this opportunity to speculate as to what we could see in the device, and list a few features we'd love to see in the future handset.
The Pixel 4 and 4 XL were popular devices, but didn't land with quite the fanfare of the Pixel 3 devices, so the upcoming phones could be Google's opportunity to win back buyers who were put off by some of the intriguing design decisions. What do we mean by that? Read on to find out.
Cut to the chase
What is it? An affordable variant of the Pixel 4 smartphone
When is it out? Likely May 2020
How much will it cost? Around $399 / £399 / AU$649
Google Pixel 4a release date and price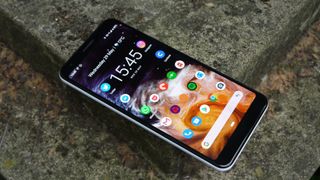 Since we're not even in 2020 yet, and the Pixel 4 devices are still fresh in our mind (and hands), it's still early days to try and guess a Pixel 4a release date. However we can take a rough estimate. 
The Pixel 3a became available on May 8, a day after its announcement at Google IO 2019, and we can expect this pattern to repeat itself. We don't know when Google IO 2020 is yet, but it'll be roughly the same time of the year.
In terms of how much you'll pay, the Google Pixel 4a price could actually be lower than the Pixel 3a price, at least at launch. We say that because the Pixel 4 cost less than the Pixel 3 (when directly comparing release prices), and we could see that pattern repeat in 2020.
Of course these are both guesses, and when we hear some concrete leaks we'll update this article.
What we want to see in the Google Pixel 4a
The Google Pixel 4 was an innovative flagship feature, but when it comes to adapting this feature to a budget price tag,…


www.techradar.com