Diablo Immortal: everything there is to know about Blizzard's mobile RPG
Click. Hack. Click. Slash. Click. Loot. Repeat. Welcome, you're in the world of Diablo now. 
For the uninitiated, Diablo is the world's premier action RPG series. It's a game that's effectively spawned many an imitator, but few have managed to come close to the original's addictive, dungeon-crawling, gear-gathering grind. 
Blizzard, the developers of Diablo, managed to blow away the competition on the PC and finally won over console gamers with Diablo 3: Ultimate Evil Edition. 
And now they're making a move that's a bit unexpected, and has ruffled a few feathers: they're setting their sights on your smartphone, with plans to bring the demon-slaying franchise to your palm with Diablo for smartphones, which will be called Diablo Immortal.
However, the move from PC to console to smartphone has been a controversial one, and already seems to be dividing the game's hardcore fanbase. We're not sure where we stand yet. But we do think that Diablo Immortal could be a genuine antidote to all the horrible Diablo clones that plague mobile game stores, right? 
UPDATE: BlizzCon 2019 was a much quieter affair than BlizzCon 2018 for Diablo Immortal, with only a blog post offering an update on the game's progress and a new trailer. Read on to find out more.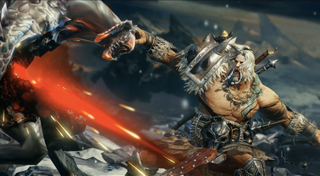 Cut to the chase – Diablo on phones
What is it? A mobile, touchscreen-controlled take on the classic Diablo ARPG formula.
When can I play it? There's no set release date yet
What…


www.techradar.com