Best SSL certificate services to buy from in 2019: Get the cheapest price today
Best SSL certificate providers
In the middle ages, the Knights Templar established the key processes for the modern system of notary services, banking, loans, and mortgages that we have today. During that era, Knights carried with them documentation that proved their identity, created by a notary, often embossed with official wax seals.
The importance of these documents was enhanced by a Papal declaration in 1139 that allowed the Knights Templar to pass freely through any border, pay no taxes, and be granted total freedom from every authority other than the Vatican.
Without the documents created by a notary, anyone could impersonate a Knight, and avoid the laws that applied to ordinary citizens throughout the rest of Europe.
And when it comes to the worldwide web today, we can draw a parallel with a similar document of authority: the SSL certificate. SSL Certification (or TLS to be more accurate) is a means to verify the source of web pages, domains, and open the door to information exchanges and electronic financial transactions.
But how do you pick a good SSL provider? Simple – read on and find out. First of all, we've got a list of 10 of our favored SSL certificate providers, although everyone's needs vary, so following our list, we will engage in an in-depth discussion of all the criteria you should consider when picking the right company for you.
Below are the best SSL certificate providers of 2019 :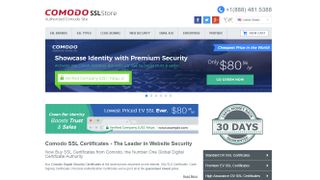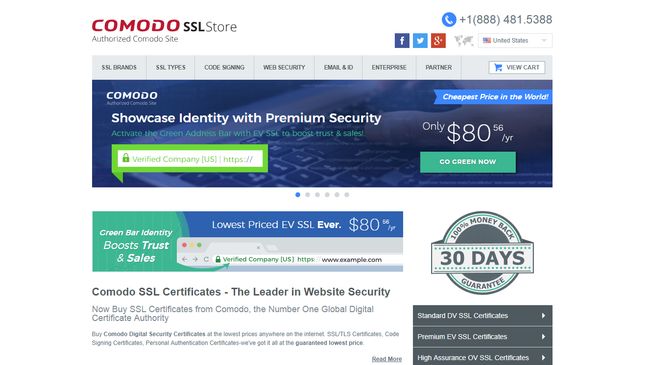 A provider with commendably aggressive pricing
Very affordable
Good customer support
Validation can take time
As a highly affordable provider of SSL services, Comodo SSL has made some significant headway in the past few years.
Much of that success has been the result of very aggressive pricing, with a DV level 'Positive SSL' Certification costing just $7.27 (£5.5) currently for four-year coverage.
A 'Premium' SSL solution only costs $56.06 (£42.4) for four years. That package includes a fully validated certificate, 256-bit encryption and a $250,000 (£189,000) relying party warranty.
But be warned, validation can take some time if the…


www.techradar.com