Apex Legends Season 3: latest update news, tips, patch notes and more
EA surprised many with the sudden announcement of Apex Legends back in February 2019, a free-to-play battle royale shooter that sees the publisher going toe-to-toe with genre mammoths PlayerUnknown's Battlegrounds and Fortnite Battle Royale.
Developed by Respawn Entertainment and set in the Titanfall universe, Apex Legends is a squad-based battle royale shooter where teams of three go up against 57 other players to try to gather loot and be the last person (or squad) standing.
However, unlike Fortnite and PUBG, Apex Legends sees players take on one of eight classes, each represented by a unique character (imagine Fortnite mixed with Overwatch and you'll be on the right track.) 
As of October 1, Apex Legends has entered its third season. Called Meltdown, this season is introducing plenty of changes, big and small. From new weapons, to a new character to a brand spanking new map there's plenty to enjoy in Season 3 of Apex Legends for old and new players alike. 
Meltdown is seriously building on some of the much-needed and successful improvements that Respawn Entertainment made to Season 2 in a way that gives us great hope for the future of this game that's now very close to being one year old. 
If you're new to Apex Legends and looking to see what you're missing or you've dropped off the map for a while and you'd like to catch up on the latest, we're here to keep you up to date on what's fresh in Apex Legends.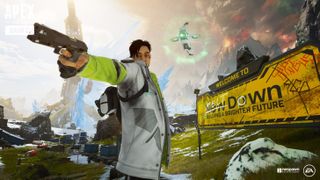 Apex Legends: the…


www.techradar.com