4 ways Disney Plus could beat Netflix – and 4 ways it could fall behind
Disney Plus is on the horizon, with the streaming service's first few territories set to get a whole lot of Disney in the coming weeks, and there are already signs that it's going to be a successful start. 
Sure, there still isn't a Disney Plus UK launch date, but there's still plenty that the House of Mickey is doing right. From high resolution streaming to a nostalgia-packed launch catalogue, Disney Plus has possibly the most anticipated streaming service launch we've ever seen.
Obviously it's not a fair comparison in some ways; when Netflix first launched its OTT service, there simply wasn't the same market for streaming that there is now. And Disney has the kind of content catalogue that most platforms can only dream of having at launch.
As the days until launch trickle out, we've brought together what we think are the 4 best things working in Disney Plus' favor (+), and what could stop it from achieving its full potential or market dominance (–).
+ Single tier pricing
Single. Tier. Pricing. We've gotten so used to streaming services with various pricing plans and subscription models – whether Netflix's Basic, Standard and Premium plans, or Hulu's ad-supported tiers – that the single tier for Disney Plus feels refreshingly simple. For just $6.99 / AU$8.99 (around £5) you get access to the whole library, with no caveats or catches outside of your territory.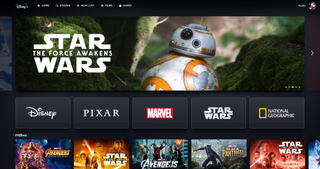 + 4K HDR for all
Sure, most things on Disney Plus won't be…


www.techradar.com